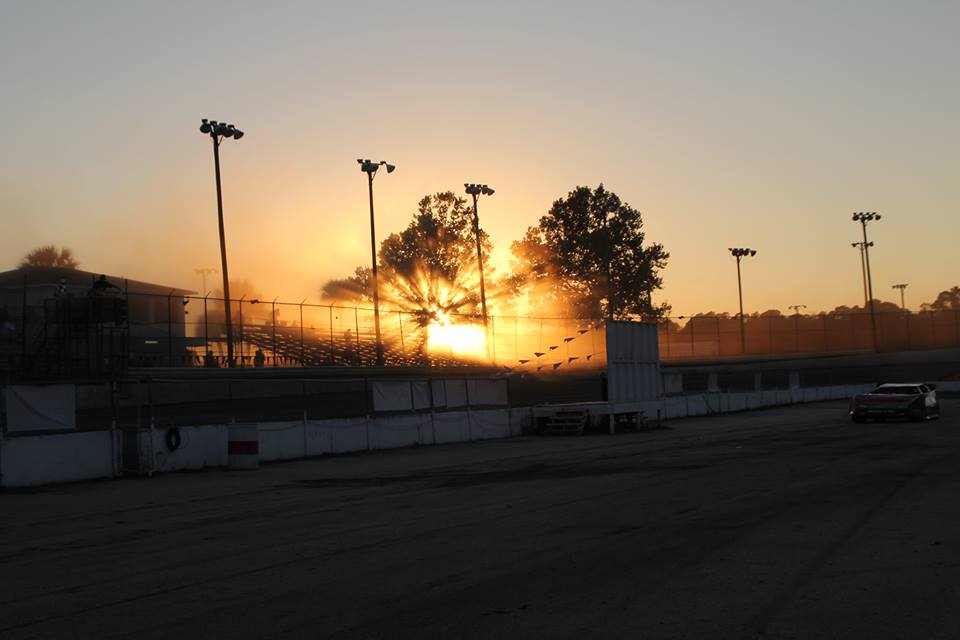 Volusia Speedway Park, a 1/2-mile dirt oval in Barberville, FL known as the home of DIRTcar Nationals, first opened its doors in 1968 with Benny Corbin at the helm. Over the course of its 50-year existence, the facility has undergone multiple transformations, including changing the racing surface from dirt to asphalt and back to its current state, dirt. The track is currently leased to John Allen and Tom Whipple for weekly racing.
In honor of Volusia Speedway Park's 50th anniversary, the World's Fastest Half-Mile has received a major facelift over the winter months. When DIRTcar Nationals kicks off on February 6, racers and fans alike will benefit from over $300,000 of upgrades geared toward keeping them safe at the premier dirt racing facility in the country.
The bulk of the work done at Volusia Speedway Park went into securing the track's perimeter with over 1200 feet of new catch fence, concrete retaining wall and guardrail. In addition to the measures taken to increase safety, visitors will notice new signage throughout the facility. A retro look and feel celebrates 50 years of racing at the Barberville, FL racetrack, while helping race fans and competitors better navigate the area.
Volusia Speedway Park hosts weekly racing from Early-March to Late-November, running multiple divisions, including Late Models, Florida Late Models, Open Wheel Modifieds, Street Stocks, V8 Thunderstocks, Outlaw 4's and Gladiators. A 1/8-mile dirt oval on the property also hosts go-kart racing.
The World's Fastest Half Mile is home to DIRTcar Nationals, a 12-night event in early February that feature the World of Outlaws Craftsman® Sprint Car Series, World of Outlaws Craftsman Late Model Series, DIRTcar Late Models, UMP Modifieds, Super DIRTcar Series, and the All Star Circuit of Champions.
Other marquee events hosted at Volusia Speedway Park include the Annual Powell Memorial for the Late Models, the Iron Man 100 for the V8 Thunderstocks, and the Benny Corbin Memorial, all paying $5,000 to the winner.
We look forward to welcoming you to Volusia Speedway Park during the 2018 season